Brierley Named a Leader
in Customer Loyalty
Receiving the highest score for both Current Offering and Strategy




"…Brierley+Partners' biggest strength lies in its ability to build relationships with its own clients. The references we spoke to love its industry experience, flexibility, and dedication to understanding and serving their business needs."
— The Forrester Wave™: Customer Loyalty Solutions, Q3 2017
Download The Forrester Wave™: Customer Loyalty Solutions, Q3 2017 Report to Learn:
How Forrester predicts the loyalty landscape will evolve and what this means for the delivery models, markets, and capabilities.
Forrester's evaluation of the 13 customer loyalty solution vendors that matter the most scored against 30 criteria.
Why Brierley+Partners is cited as a leader in customer loyalty solutions, and received the highest score for the current offering and strategy categories, and the highest score possible for the loyalty strategy services, loyalty marketing, account services, road map, revenue growth, customer retention and global execution criteria.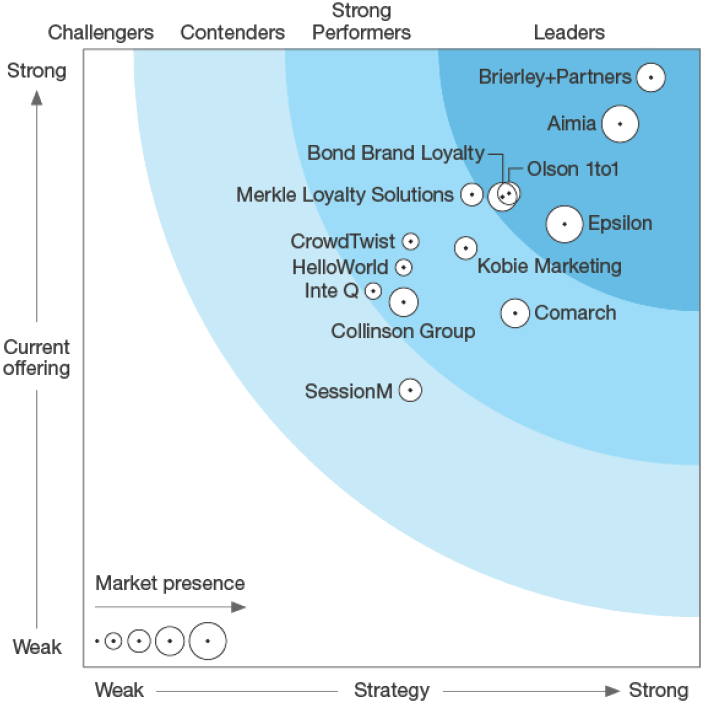 © 2017 Forrester Research, Inc. Unauthorized copying or distributing is a violation of copyright law.